null
Our Labels
Inspection Authorities Trust eti Conformity Services Labels. You Can Too.
As an accredited Field Evaluation Body, eti Conformity Services has met the rigorous requirements for personnel, procedures, test equipment, and competence to inspect and test unlisted electrical equipment.
Contact Us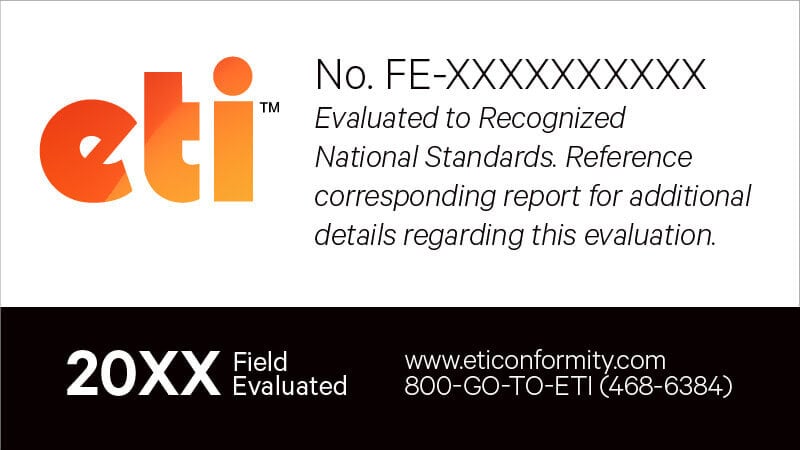 Labeling
Once your unevaluated equipment and systems meet recognized product safety standards and are determined to be suitable for installation in the intended application, a label is applied.
An eti Conformity Services evaluated label may also be applied at the point of manufacture, when custom-made or foreign-made equipment is being produced or modified for an unusual or unique process. The end users may opt to have eti Conformity Services, as a recognized third party, evaluate the product at the factory, on-site after installation, or both.
In either case, an eti Conformity Services evaluated label applied to the equipment signifies that the product meets the essential requirements of the applicable product safety standard or applicable portions of several product safety standards where one single standard does not exist.
eti Conformity Services evaluated labels can be found on thousands of pieces of equipment ranging from commercial refrigerators to printing presses to UPS systems and more. Working with eti Conformity Services makes the process of getting final approval of equipment much smoother. Local jurisdictions know that if the eti Conformity Services evaluated label is applied, the job was done right. Our label inspires confidence and assures others that the equipment was properly inspected and that any discrepancies have been corrected.